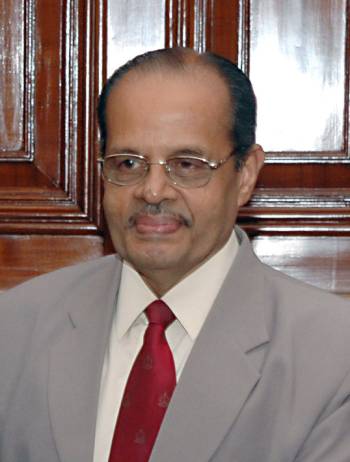 Dr. N R Madhava Menon Chair on Legal Education
Neelkanta Ramkrishna Madhava Menon was an Indian Civil Servant, prominent lawyer and legal educator in India. He is known as the father of modern legal education in India on account of his outstanding achievements he made in the field of law. He is the founder of National Law Universities system and is the first director of the National Law School of India University (NLSIU) and the National Judicial Academy, Bhopal and the founder-vice-chancellor of the West Bengal National University of Juridical Sciences, Kolkata He was a member of the Law Commission of India and several other committees constituted by the Govt. of India. In 2003, the Government of India honoured him with India's fourth highest civilian award Padma Shri for the notable contributions he made towards elevating the status of modern legal education in India. He was also awarded the Living Legend of Law award by the International Bar Association for restructuring the legal profession and Indian Legal Education. He was also a major contributor to establishing corporate law firms in India.
He passed away on May 8 2019. The Padma Bhushan was conferred on him posthumously in 2020 for his contribution to the Indian legal education system by the Government of India. He was also an Adjunct Professor of our Mar Gregorios College of Law. In loving memory of such a great legend, a Chair in his name was established in our college on November 24 2018. We have two excellent independent and autonomous centres; Forum for Academic Excellence and centre for Constitutional Awareness & Responsible Citizenship under this Chair.