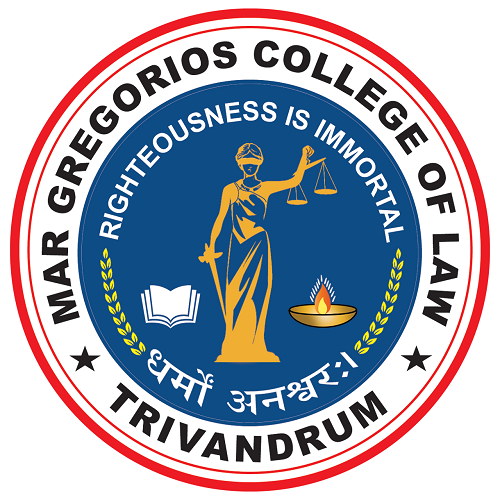 Centre for Human Rights
Established in 2020 by the Mar Gregorios College of Law, the Centre for Human Rights is a specialised research centre with the aim of promoting human rights research and writing skills, with a specific focus on the issues facing the State of Kerala. The Centre acts as a facilitator of academic debates through the regular organisation of seminars, workshops, conferences, and training programmes. In addition, the aim is to bring together researchers, academicians, practitioners and other interested stakeholders in order to make a significant contribution to the achievement of the objective of promoting human rights. Therefore, the aim is to provide a broad-based view of advancing the perspective of human rights by highlighting practical aspects as well.
OBJECTIVES
♦ Fostering the incorporation of human rights within universities and school systems.
♦Promoting interdisciplinary studies and publications on human rights issues.
♦ Providing legal, political, and realistic guidance on different aspects of human rights according to the needs of individuals and community. It also aims to provide timely and reliable information through analysis, campaigns, and lobbies on national circumstances or individual cases.
VISION AND MISSION
♦ The centre for Human Rights is committed to the advancement and defense of human rights by conducting research, advocacy, and awareness- raising on a case-by-case basis, as well at the local and national level.
♦ Promoting human rights through educational outreach involves conferences, workshops, and publications where education can be used as a tool to fight human rights abuses.
♦The constructive engagement of students, faculty, and other progressive individuals in society.
♦Motivating citizens to serve as guardians of human rights and to form successful groups in order to safeguard human rights through adequate training.
This Centre is headed by;
Faculty Members:
Dr. Balachandran Pillai P G
Ms. Ajitha Vincent