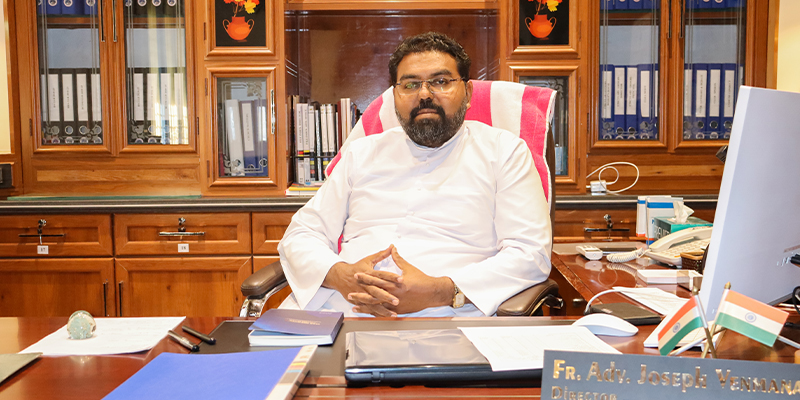 Director's Message
Mar Gregorios College of Law, founded as the brainchild of our patron, His Beatitude Moran Mor Baselios Cardinal Cleemis in the year 2012, grew as one among the most sought-after legal schools in Kerala quite expeditiously. Over these years, our college has come to the fore in terms not only of academic but also professional excellence and competency in the field of law by manifesting itself the first Law School in Kerala to receive SILF-MILAT Institutional Excellence Award. I am delighted to announce that this tremendous achievement is the outcome of our competent student asset and carefully chosen faculty strength.
Each year we update our curriculum to stand on par with the changing social demands in order to equip our students to be able and adept at their personal as well as professional lives. Every step we take leads us closer to our vision of carving a segment of society where citizens imbibe the core values of social commitment and compassion along with confidence and vigour. This is vividly evident in our exceptional alumni, that holds offices of reputation and responsibility raging from Judicial officers to Legal advisors. We incorporate research and applied learning as an integral part of academics to make the path ahead smoother for our students.
We nurture and mould every aspiring lawyer in our institution with care and concern, expecting them to exude those values into the world and to make it a better place thereby fulfilling our mission. And the road ahead is a long and tedious way but I am sure with the collective endeavour of our students, faculty, staff and dear parents we will be able to conquer heights and hold an enviable position in the legal education fraternity by scaling Mar Gregorios College of Law to the pedestal of a Law School of national repute.
FR. ADV. JOSEPH VENMANATH
DIRECTOR