Registration begins for National Seminar
Registration begins for National Seminar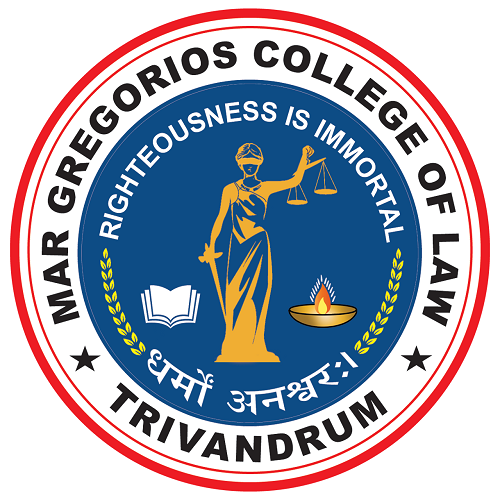 Registration begins for National Seminar
MAR GREGORIOS COLLEGE OF LAW
CENTRE FOR HUMAN RIGHTS
IN ASSOCIATION WITH
KERALA STATE HUMAN RIGHTS COMMISSION
ORGANIZES
NATIONAL WEBINAR
ON
HUMAN RIGHTS PROTECTION AND VIOLATION
DURING COVID - PANDEMIC
International Human Rights Law guarantees the right to the highest possible level of healthcare for everyone and, consequently, States are required to take the necessary administrative, legislative, or judicial measures to achieve that goal. Therefore, States must commit to be guarantors of public health and provide health care to all during the COVID-19 pandemic. However, international human rights instruments also recognize that, in the context of serious threats to public health and public emergencies that pose risk to human life, restrictions on some rights may be justified, but only when such restrictions meet certain requirements.
What is the status of human rights protections guaranteed under the laws of the State? Is the States not obligated to protect the interests of its citizens? Although frontline workers are battling the pandemic admirably, we must determine what the government has done to protect their interests. Issues of this type must be examined, debated, and analysed in order to determine if the state is acting responsibly and in accordance with rights guaranteed under Constitution of India.
To study the various aspects on Human Rights Protection and Violations during the COVID – 19 pandemic in India, the Centre for Human Rights of Mar Gregorios College of Law in association with Kerala State Human Rights Commission is organising a National Webinar on 22nd May 2021. Scholars are invited to send abstracts and papers to present their perspectives on the following themes or topics:
THEMES/ TOPICS
Pandemic induced unemployment: role of State

Health and Health Sector under pandemic-induced emergency

Protection of freedom of expression and ensure access to critical information

Compliance of quarantines, lockdowns, and travel bans with human rights norms

Protection of people in custody and in institutions

Right to education in the circumstances of school closure

Impact of pandemic on women and girls

Data protection and Right to Healthcare

Discrimination-free access to healthcare for marginalized populations

Status of humanitarian aid during Pandemic

Economic relief to assist low-wage workers including migrant workers

Role of Civil Society organisations in the pandemic

Waste management and Sanitisation

Role of Government in modifying legislations and policies required to sustain and optimise pandemic preparedness.
The above mentioned sub themes are not exhaustive in nature and other related auxiliary sub themes can also be included.
GUIDELINES FOR SUBMISSION
The abstract should not exceed 300 words and must include keywords. Abstracts received on or before 17th May 2021 shall be published in the seminar proceedings

The length of the full paper shall be between 5000 to 8000 words(excluding footnotes).

Selected full papers presented in the webinar shall be published in a book (published by reputed national publisher) by the end of July 2021.

In case of co-authorship (maximum two), each author will have to register separately by paying the registration fee. The certificate will be given only to registered author.
FORMATTING GUIDELINES
Abstracts in Times New Roman font, with size 12 pt and line spacing 1, with key words at the end of abstract in italics.

All submissions must follow the Bluebook (20th Edition) style of citation; non-conformity will be a ground for rejection.

Submissions must be in Times New Roman font, with size 12 pt and line spacing 1.5.

All footnotes must be in Times New Roman font, with size 10 pt and line spacing 1.

Title of the Paper- Times New Roman Font, size14 pt.

The authors name should be mentioned on the Right side of title in Times New Roman Font, 12 pt size. All other details like designation, institution details, E-mail address and phone numbers etc., should be given as foot note.

Submissions must be made in .doc/.docx formats only

.
All the abstract shall be mailed to training@mgcl.ac.in
REGISTRATION FEE
Participants can register after payment of a registration fee. Only registered participants will receive the E-Certificate. This is the registration link
https://forms.gle/d5kRCBvb86yi21NGA
Click the fee payment link.

Enter the necessary details

Click pay and make payment.

After making payment, download the payment receipt.

Click the registration-form link
https://forms.gle/d5kRCBvb86yi21NGA and fill the relevant details.
Upload the fee receipt. Submit the form.
The registration fee is Rs. 300/- for students of MGCL and Rs. 500/- for all others. Fees can be paid via online, using the link below
https://feebook.southindianbank.com/FeeBookUser/org?id=295
Alternatively, fees can be paid into the following account:
Name of the account : Director Mar Gregorios College of Law
Account number : 0483053000019621
IFSC Code : SIBL0000483
Bank Name and Branch : South Indian Bank, Nalanchira
Please make sure that the fee receipt is uploaded in the registration form
TENTATIVE SCHEDULE : 22ND MAY 2021 SATURDAY
9.30 am to 10.30 am : Inaugural Session
10.30 am to 11.00 am : Break
11.00 am to 1.00 pm : Key note sessions
1.00 pm to 2.00 pm : Lunch Break
2.00 pm to 5.00 pm : Paper Presentation Sessions
5.00 pm to 5.30 pm : Concluding Session
Patron-in-Chief
HIS EMINENCE DR. BASELIOS CARDINAL CLEEMIS
Founder & Manager, Mar Gregorios College of Law, Trivandrum
Patron
HON'BLE MR. JUSTICE ANTONY DOMINIC
Chairperson, Kerala State Human Rights Commission
Chairperson
REV. DR. KOSHY ISSAC PUNNAMOOTTIL
Director, Mar Gregorios College of Law, Trivandrum
Co-Chairperson
Prof. (Dr.) John P.C.
Principal, Mar Gregorios College of Law, Trivandrum
Vice-Chairpersons
Prof. (Dr.) Thomas Kutty P.G.

Vice-Principal (Administration), Mar Gregorios College of Law, Trivandrum

Prof. Ramachandran Nair

Vice Principal (Academic),

Mar Gregorios College of Law, Trivandrum
Convenor
Dr. Gigimon V S
Associate Professor and Head of the Department (Law),
Mar Gregorios College of Law, Trivandrum
Organising Secretary
Dr. Deepti U
Assistant Professor & Co-ordinator,
Centre for Human Right, Mar Gregorios College of Law, Trivandrum
Mobile: 9744915263
Student Co-ordinators
Ms. Arya Kannan
PG Scholar, MGCL, Trivandrum
Mobile: 9747761733
Mr. Narayana Sharma,
PG Scholar, MGCL, Trivandrum
Mobile: 7561053663
Ms. Brahma C Raj,
2nd Semester BA LLB, MGCL Trivandrum
Ms. Shilpa Sanjeevan,
9th Semester BBA LLB, MGCL Trivandrum
Ms. Sreekutty B.,
9th Semester BCom LLB, MGCL Trivandrum
For further details of the webinar, visit www.mgcl.ac.in or email to training@mgcl.ac.in