Notification for 1st Year students' Parents
Notification for 1st Year students' Parents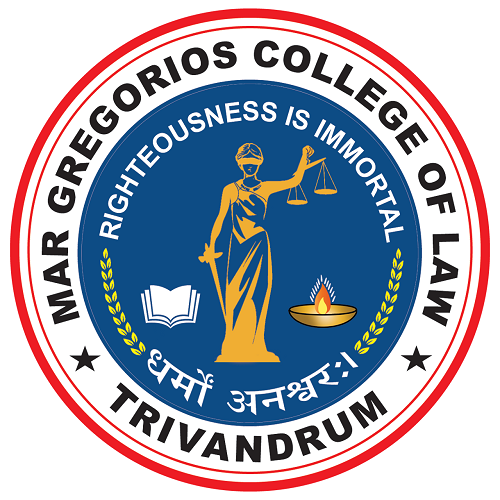 Notification for 1st Year students' Parents
03 February 2021
Dear Parents,
Greetings from Mar Gregorios College of Law, Trivandrum!
The system of education in this COVID-19 era has decreased the avenues for interaction between student and teacher in all educational institutions. The highest loser of this is the new entrants to the Institution who have seen the College and teachers virtually and has started worrying regarding the end semester, which is expected in the month of March 2021, as per the University sources. This situation has created some panic among the students and parents on the fear of the pattern of examination, as many of them has to adapt to this style of examination, which is different from the school pattern. The internal assessment of the students under the University of Kerala includes class tests which have to be conducted for each subject, within the semester.
The professional courses make it mandatory for the students to equip them with skills, needed in the field. Thus, the rules of the Bar Council of India and University of Kerala has made it mandatory for the students of Law to undergo an internship for four weeks in a year in various institutions of law. A clear understanding of the internship and maintenance of Internship diary is a course requirement for the law graduates.
In this context the college intends to conduct a written internal examination, in the model of End Semester Examination of University of Kerala. This helps the students to clear out the fear of examination and understand the requirement of University Examination. There shall also be an orientation programme on internship for the students to understand and learn, what to do during internship and how to write the internship diary. Both these exercises are not possible unless the student attend the College physically. Henceforth it is decided to conduct training for the First Semester BA. LL. B/B.Com. LL. B/BBA. LL. B students in the physical mode for two-weeks. This includes conducting model exams, orientation on Internship and clarification of the subject doubts.
As a College it is our duty to inform each parent about the need for attending this training program for the better guidance and future of your ward. Your co-operation will help us to plan for betterment of your ward. Hence it is requested to consider this matter seriously and send your ward to the college on 22-02-2021 onwards.
We hope you will co-operate with the above said matter for giving your ward better education.
Thanking you
Prof. Dr. John PC
Principal