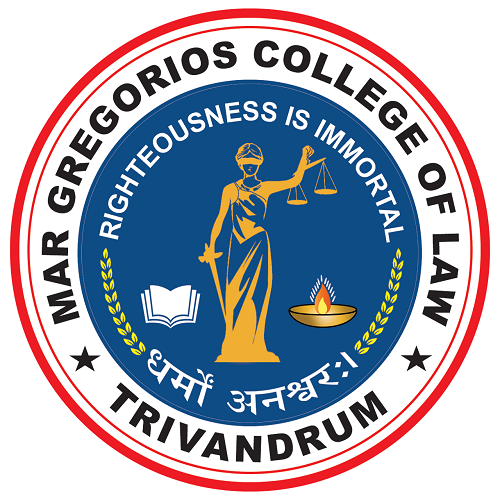 Consumer Protection Law; Add-On Course
Online Single Credit Course on
CONSUMER PROTECTION LAW AND PRACTICE
4th - 6th December 2020
Objective
The practice of Consumer Law in India has gained momentum after the enactment of CPA 1986, later replaced by the Act of 2019. A greater importance has been assigned to consumer law at a global basis. All these factors have increased more scope for research and advocacy for creating a consumer-friendly regulatory framework. The Indian legal framework has also undergone a substantial change to comply with the international norms. The subject has received tremendous importance among the contemporary legal fraternity in India. The legal experts are emphasizing on the need for teaching consumer law very seriously to present generation law students for making them equipped to handle issues relating to this branch of law. In this background the present course will aim to introduce the participants to the existing law and practice relating to consumer protection.
The Certificate Course is a 3 days programme for 15 hours, divided into 3-4 sessions each day. This will provide adequate time for engaging with advanced questions on the themes of discussion. It will also offer adequate time for discussions and deliberations by the participants over and above the general participatory nature of the Sessions

Study material will be shared with the participants, before and during the programme;

Apart from enlarging the knowledge base of the participants, this Course is also envisioned as an exercise in 'learning by doing.' Accordingly, exercise assignments have been included, wherein the participants would be expected to engage in interactive exercises like to draft consumer complaints.;

On completion of the assignment and course an examination for evaluation will be held, and certificate will be awarded with grade secured.
The online single credit course is organised by the Chair on Consumer Law and Practice (CLAP), National Law School of India University, Bangalore, established by the Ministry of Consumer Affairs, Food & Public Distribution Department of Consumer Affairs, Government of India, New Delhi.
Learning Outcomes
Participants will have a comprehensive understanding about the existing law on consumer protection in India.
Participants will be aware of the basic procedures for handling consumer dispute.
Participants will be able to appreciate the emerging questions and policy issues in consumer law for future research.
Course Module
The Consumer Protection Act, 2019

Consumer Protection under Sectoral Laws

Role of Mediation in Redressal Mechanism: Case Studies

Landmark Decisions: Case Studies

E-Commerce: Issues and Concerns

Consumer Law: Practice and Procedure
Who can participate?
Students

Academicians

Advocates

NGOs etc.
Course Date: 4th -6th December 2020
Registration and Course Fee
Participants can register in the following link https://forms.gle/nJWYVHjHSRkwR1rQ7 after payment of the fees. Only registered participants will receive the course certificate.
Click the fee payment link.

Enter the necessary details

Click pay and make payment.

After making payment, download the payment receipt.

Click the registration form link

https://forms.gle/nJWYVHjHSRkwR1rQ7

and fill the details.

Upload the fee receipt. Submit the form.
The fees for the course is Rs. 250/- for students of MGCL and Rs. 400/- for others
Fees can be paid online in the following link https://feebook.southindianbank.com/FeeBookUser/org?id=295
Or can be paid into the account given below
Name of the account: Director Mar Gregorios College of Law
Account number: 0483053000019621
IFSC Code: SIBL0000483
Bank Name and Branch: South Indian Bank, Nalanchira
Course co-ordinator: Mr. Sreedhar Kusumam
Assistant Professor
Mar Gregorios College of Law
Trivandrum
Mobile: 8547491762
For more details visit www.mgcl.ac.in or for any queries kindly contact training@mgcl.ac.in