Welcome to mar gregorios college of law
Mar Gregorios College of Law is envisioned as a centre of excellence in legal education. The college was established in 2012 as another milestone in the glorious Mar Ivanios Vidyanagar Campus which was founded in 1949 by the Servant of God Archbishop Geevarghese Mar Ivanios. The College of Law has been named "Mar Gregorios College of Law" in commemoration of Archbishop Benedict Mar Gregorios who was destined to guide the destiny of the Malankara Syrian Catholic Church for more than four decades. Besides being a spiritual leader, Archbishop Benedict Mar Gregorios was a great linguist, an economist, an educationalist par excellence and above all, a profound humanist who epitomized love and compassion. It is, indeed, an honour and a privilege that this college of law has been named after such a great and noble soul who embodied in himself the eternal verities of Dharma, The Law.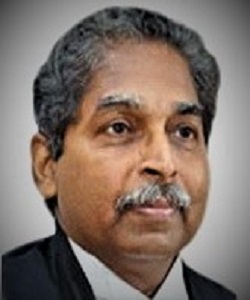 ... the students have been found brilliant and studious. I have visited many law colleges in the State. I have no doubt that it is the best one. The descipline maintained here is remarkable. The campus itself gives the students confidence and no doubt that every student will proud of being a part of the institution...
Hon'ble Mr. Justice K. Abraham Mathew, Former Judge, High Court of Kerala
It was pleasure to be here and address in Public Law. I am sure this institution will find its place among eminent institutions in the country.
Hon'ble Mr. Justice A Muhamed Mustaque, Judge, High Court of Kerala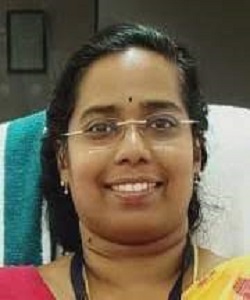 So happy to visit this institution which radiates academic excellence in every nook and corner. The perfect blending of research, knowledge dissemination and team work. The descipline, cleanliness and ambience needs a special mention. Let this institution excel in all its pursuits.
Prof. Dr. Bismi Gopalakrishnan, Dean, Faculty of Law, University of Kerala & Mahatma Gandhi University
I had the opportunity to interact with the new batch of law students. They have been enthusiastic and raised the right questions. I have great expectation from this great Institution.
A Hemachandran IPS, Former DGP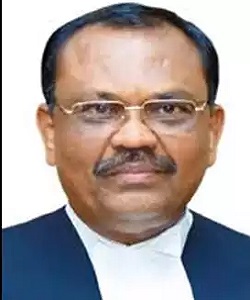 Excellent academic situation, I feel. The students appear to be energetic and enthusiastic due to the imparting of excellent education from this institution. I wish all success to this institution. May good God bless this Institution.
Hon'ble Mr. Justice B Sudheendra Kumar, Former Judge, High Court of Kerala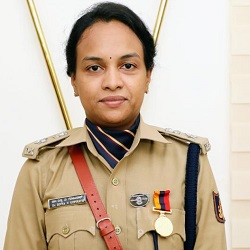 Visited Mar Gregorios College of Law on the occasion of International Women's Day Celebration. A beautiful campus and warm faculty ! a college with great reputation !! Hope it continuous to be the guiding light for thousands of students in the future too...
Dr. Divya V. Gopinath IPS, Superintendent of Police, Information & Communication Technology

Great environment for learning and research ! Impressive Campus !! Congratulations to the faculty members and the Management !!!
Prof. Dr. Ranbir Singh, Vice Chancellor, National Law University, Delhi

The College has a lot of potentials and is sure to make a mark in the legal education arena. It was a wonderful experience interacting with students during the lecture. My best wishes !
Hon'ble Mr. Justice Kurian Joseph, Judge, Supreme Court of India
I am deeply impressed by the discipline of the College. I look forward to the day when this College leads those others in the State and be a model for many others. Congratulations to the Principal and the Management.
Hon'ble Mr. Justice M R Hariharan Nair, Former Judge, High Court of Kerala
It has been a wonderful experience to visit an excellent institution, which is not only imparting education, but asl on cultural values and tradition. The future of legal profession is budding wonderfully in this College. My wishes to the College, Staff and Management !
Hon'ble Mr. Justice K T Thomas, Former Judge, Supreme Court of India

I am very much impressed with responsiveness of the students and their inquisitive mind. The College has a beautiful campus and looking at the atmosphere around, I am sure the students of the College will have great future. All the best !
Sri. R. Venkataramani, Senior Advocate, Supreme Court of India

Brilliant students and wonderful environment ! At last my home town has a law school that we can all be proud of in every way.
Prof. Dr. Mohan Gopal, Former Vice Chancellor, National Law School of India University, Bangalore & Former Director, National Judicial Academy, Bhopal

I am really impressed by the students and facilities offered in the college and the very good ambience of the Institution. I wish the Institution all success. I will always cherish moments spent here
Prof. Cornelis Flinterman, Member of UN Women's Rights Committee & UN Human Rights Committee

I enjoyed the visit to the college. The interaction with the students was wonderful. I appreciate the excellent facilities and environment of the College.
Hon'ble Mr. Justice Madan B Lokur, Judge, Supreme Court of India