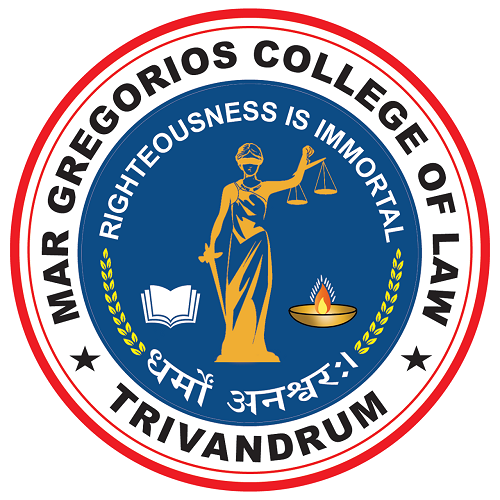 Centre for Internship & Placement
Centre for Internship and Placement plays a significant role in grooming the law aspirants to meet the career needs of legal profession. Centre for Internship and Placements ensures to assist MGCL students in getting suitable placements after the successful completion of their studies. The Centre augments every student, pursue the right skill and domain knowledge so as to get the utmost acceptance in the career industry. It plays a leading role in conducting expert talks, skill development workshops and projects, training programmes, competitions and in meeting internship requirements of the law students at MGCL. The Centre, at the same time, do not claim that it places every law student, but assures that MGCL has an impeccable placement record. The internship training and placement activities of MGCL are perfectly integrated into the everyday learning aspects of the five-year integrated BA/BBA/BCOM LLB degree programmes and LLM post graduate degree programme. This includes aptitude training, communication enhancement programmes, moot court sessions, presentations and public speaking activities, MGCL Open Forum activities, CV preparation, mock interviews and so on.
VISION
The Centre facilitates the law students in developing their knowledge, skills and attitudes in meeting the career opportunities. It acts as a bridge between students, alumni and employers. The Centre liaisons with professional bodies and reported organisations in the legal management sphere to foster internship and placement activities for MGCL students. It also envisions to organise training programs, technical sessions and expert talks, workshops and seminars, etc to promote internship and placement programs at MGCL.
MISSION
MGCL Centre for Internship and Placement, provides enabling environment and enhanced learning experiences to the law students to develop personally and professionally to secure the best career opportunities across the globe.
Placement Cell
The Placement Cell at Mar Gregorios College of Law gives paramount importance to assist the students in obtaining placements upon their graduation.
The Cell is constituted as follows:
1. Faculty Placement Coordinators
2. Student Placement Representatives
3. Career Counsellors
The mandate of the Cell includes:
1. Career mapping
2. Internships
3. Competency development
a. Skill development
b. CV building
c. Subject expertise
4. Career counselling
5. Placements
6. Information sharing among students
7. Updates on job opportunities
8. Organizing career fests
9. Creation and maintenance of internship bank
This Centre is headed by:
Faculty co-ordinators:
Ms. Poornima Thampy
Ms. Haripriya U
Ms. Merin Mathew
For more details, pease contact:
placement@mgcl.ac.in